Health Equity Committee
Formally established in July 2020, the Health Equity Committee is tasked with understanding health disparities and developing strategies to ensure health equity for all AHCCCS members. The committee is responsible for overseeing and managing health equity considerations as they relate to policy, data, health plan oversight and emerging health care innovation strategies for over 2 million Arizonans.
Healthy People 2030 defines health equity as the "attainment of the highest level of health for all people. Achieving health equity requires valuing everyone equally with focused and ongoing societal efforts to address avoidable inequalities, historical and contemporary injustices, and the elimination of health and health care disparities."
This committee is responsible for identifying health disparities among AHCCCS-eligible individuals and members by using AHCCCS utilization and quality improvement data to advance policy and/or contracting strategies to improve the health equity of AHCCCS' populations and programs. This committee will communicate existing health equity strategies currently being implemented by the agency, identify needed improvements to existing strategies (if appropriate), develop and/or evaluate key metrics, and articulate future interventions aimed at eliminating health disparities.
Questions? Please email: healthequity@azahcccs.gov
Committee Goals:
Understand health disparities among AHCCCS members.
Effectuate policy changes and support the implementation of strategies for positive improvement where known disparities exist, creating opportunities for the more equitable provision of services and supports.
Raise the visibility of AHCCCS' commitment to health equity and the strategies in place to ensure the equitable provision of services and supports.
Improve health outcomes for AHCCCS members.
Identify challenges and barriers that AHCCCS members have in accessing covered services.
---
Committee Chair
Markay Adams, Assistant Director, Division of Fee-For-Service Management
Committee Co-Chair
Jakenna Lebsock, Assistant Director, Division of Health Care Management
Executive Sponsor
Jami Snyder, Director
Project Support
Shelli Silver, Deputy Director of Health Plan Operations
Project Managers
Alexa Kaumaya; Kayla Kleissle
Committee Members

Division of Community Advocacy and Intergovernmental Relations (DCAIR) - Itzel Cordova, Amanda Bahe
Division of Fee-For-Service Management (DFSM) - Leslie Short, Rachel Hunter, Dr. Satya Sarma
Division of Health Care Management (DHCM) - Michael Lipscomb, Rohno Geppert
Division of Member and Provider Services (DMPS) - Dareth Cox, Robert Burke
Human Resources and Development (HRD) - Lavonne Rosales
Information Services Division (ISD) - Anthony Flot
Office of Administrative Legal Services (OALS) - Susan Russo
Office of the Director (OOD) - Representatives will be identified soon
Division of Grants Administration (DGA) - Hazel Alvarenga, Zeruiah Buchanan
Office of Inspector General (OIG) - Robin Cole
Division of Business & Finance (DBF) - Charu Kumar, Shannon Cogburn
This list is inclusive of all AHCCCS divisions. Membership will be reviewed on an annual basis. Each division will have at least one representative but no more than two members on the committee, excluding committee leadership and staff.
---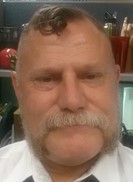 Rohno Geppert is a Special Projects Adviser with the System of Care Team at AHCCCS. He has earned degrees in Counseling Psychology and Public Administration and is also a Licensed Independent Substance Abuse Counselor with over 15 years of experience providing services to adolescents and adults with a variety of diagnoses in both inpatient and outpatient settings. Rohno is passionate about homeless people for whom he runs a clothing bank from his home. He belongs to the deaf/hard of hearing and the LGBTQ+ communities and he is a survivor of childhood trauma living with HIV for over 30 years all of which have given him insight into the unique needs of various disparate segments of the AHCCCS member community. Rohno has worked for the state of Arizona for over 15 years and is a dedicated public servant seeking to improve the lives of Arizonans.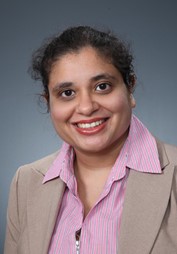 Charu Kumar is an Economist in the Division of Budget and Finance where one of her primary responsibility is to provide caseloads forecasts for all of the AHCCCS programs. She is also the lead for streamlining and automating AHCCCS forecasting processes so as to make them more efficient and transparent. Working at AHCCCS has helped nurture Charu's skills, and has given her an understanding of the challenges facing many of AHCCCS enrolled members especially during this pandemic. Academically, Charu has dual Master's degrees in Economics and in Business Analytics from the University of Southern California and the University of Cincinnati, respectively. Prior to working at AHCCCS, Charu worked in financial consulting and in the energy industry. Charu believes any form of health disparity should be thoroughly assessed and rectified to the extent possible and to ensure that resources are appropriately allocated to bring health equity to AHCCCS members.
Kayla Kleissle holds a Communication Studies degree from Northern Arizona University. Her current role at AHCCCS is Manager of Strategic Initiatives within the Division of Fee-for-Service Management. Kayla agrees with American activist Tim Wise in that, "if we don't figure out a way to create equity, real equity, of opportunity and access, to good schools, housing, health care, and decent paying jobs, we're not going to survive as a productive and healthy society." With this mindset, Kaylais eager to see the positive outcomes that derive from this needed committee.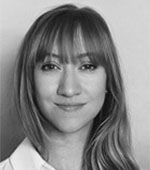 Susan Russo is an in-house attorney with AHCCCS. Her work includes reviewing and advising on state and federal laws, supporting contract oversight of health plans, and representing AHCCCS in administrative hearings and settlement discussions. Prior to joining AHCCCS, Susan was a compliance consultant for managed care health plans and clerked on the Arizona Court of Appeals. Susan is excited to help advance health equity at AHCCCS, particularly where health equity and the law intersect.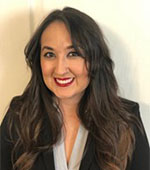 Itzel Cordova has a strong passion for ensuring quality and access to care for AHCCCS members. Itzel has the skills and knowledge that she has gained in the last three years with AHCCCS focusing on SMI advocacy in rural Arizona and as a participant in the AHCCCS Leadership Academy class of 2019. Furthermore, Itzel's participation on the Health Equity Committee re-ignited her motivation to get her Master's in Public Health. Itzel is a first-generation hispanic female and has been able to see and experience the stigma around mental health and minority communities, especially working in rural areas. She has lived the familial experience of Medicaid and the underinsured.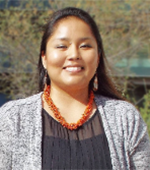 Amanda Bahe brings many talents to this role representing the Division of Community Advocacy and Intergovernmental Relations. In addition to her personal experience of living on tribal lands, she has an innate understanding of the familial nature of tribal communities. Her broad experience in Medicaid includes knowledge regarding the unique tribal health care delivery system and policies affecting access to health care for tribal members. She has historical work experience with First Things First (the state's early childhood development and health board) advocating for positive programmatic changes on behalf of families from tribal communities.

Previous to her work with the State, Amanda worked at the University of Arizona where she produced literature and analyzed data to help drive systems and program changes benefiting marginalized and oppressed communities. As AHCCCS' current liaison for the 22 tribal nations throughout the state, Amanda's role is rooted in her advocacy for positive health outcomes for individuals of all backgrounds. She is committed to ensuring issues regarding inequities in health are addressed for all underrepresented Medicaid populations.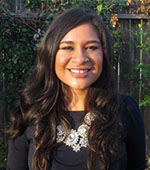 Markay Adams was born in Guatemala and raised in rural Arizona. Markay is passionate about health care for underserved/underrepresented communities and creating healthier communities in Arizona. Ms. Adams currently serves as the Assistant Director of the Division of Fee-for-Service Management as well as serves as the Chair for AHCCCS' Health Equity Committee. She has worked for the state for more than 14 years, having previously worked at the Arizona Department of Health Services before joining AHCCCS. Markay has been a subject matter expert on suicide and substance abuse prevention for the Substance Abuse and Mental Health Services Administration, the Centers for Disease Control, and the University of Arizona. She has also been a consultant for the Department of Defense and the American Association of Suicidology. Ms. Adams has her Master's degree in Prevention Science from the University of Oklahoma and is a Flinn-Brown fellow. She is also the recipient of Arizona State University's Cultural Heritage Award as well as the Indian Health Service Director's Award for Fostering Relationships.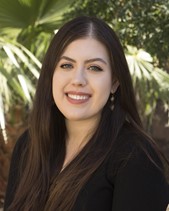 Alexa Kaumaya started at AHCCCS in 2017 as a Project Coordinator for the Targeted Investments (TI) Program. She is now a project manager for the Office of the Director. Alexa holds a Master's degree in Public Administration and a Bachelor of Arts degree in Comparative Cultural Studies from Northern Arizona University. Alexa is passionate about, and interested in, health equity, particularly inequities found in chronic disease management.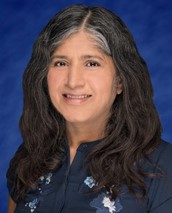 Dr. Satya Sarma is an Internist with over 30 years' experience in clinical and over a decade's experience in medical management leadership roles, who has practiced and lived in Arizona for most of her career. Her interest in health equity and cultural competence comes from her experiences growing up on four continents. Dr. Sarma joined the AHCCCS team in November 2019 as a Medical Director.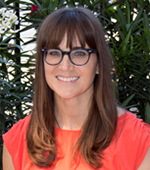 Leslie Short holds a Master of Public Health from New York University. She has over ten years' experience working in the public health sector implementing health care initiatives for diverse populations. Leslie has worked as a Research Associate for The Food Bank for New York City exploring hunger and hunger-related issues to inform public policy. She spent seven years working for New York City's Department of Health and Mental Hygiene in the Bureau of Chronic Disease Prevention and Control implementing various community prevention initiatives, and then later in the Bureau of HIV/AIDS overseeing prevention programs with health care providers serving diverse populations. Leslie left NYC and returned to Arizona where she worked at the Regional Center for Border Health as the Director of the Women's Health Division, ensuring uninsured and underinsured women received access to cancer screening and treatment. Leslie currently serves as the Integrated Services Administrator in the Division of Fee-for-Service Management at AHCCCS, providing regulatory oversight to the Tribal Regional Behavioral Health Authorities and is working to create and support care coordination opportunities within the Indian Health Services and Tribally operated health care delivery system for the American Indian population in Arizona.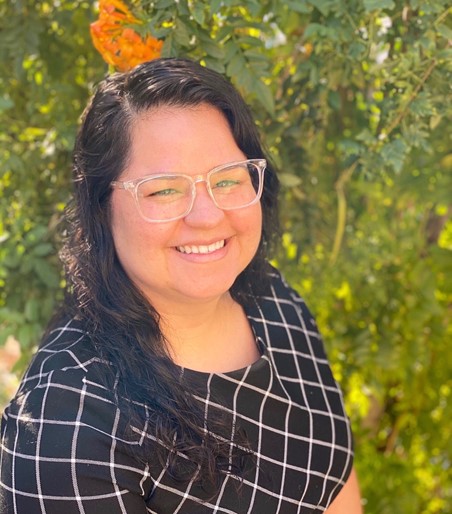 Hazel Alvarenga (She/Her) is the Grants Administrator for Opioid Grants in the Division of Grants Administration at AHCCCS. Hazel oversees the State Opioid Response (SOR) and State Opioid Response II (SOR II) projects with the aim to reduce the effects of the opioid epidemic in Arizona. Prior to her current role, Hazel served as the State Opioid Coordinator, Opioid State Targeted Response (STR) Project Coordinator and Opioid Epidemiologist at AHCCCS. She holds a Master of Public Health degree in research epidemiology and global health from Loma Linda University and a Bachelor's degree in biological sciences from The University of California Irvine. She values research in the context of social determinants of health and health disparities and hopes to promote this work in her role with the committee.
Zeruiah Buchanan (She/Her) is the suicide prevention epidemiologist at AHCCCS. Her former education includes psychology, Africana studies, community health education, epidemiology, and biostatistics. Living as a Black Woman in America and her educational background has moved her to be an activist and advocate for vulnerable communities that are often made invisible. It is a personal and professional goal for her to promote work surrounding health equity and cultural humility. Zeruiah hopes to create a tangible and positive impact for change through her participation in the Health Equity Committee.
Anthony Flot is currently the Chief Information Security Officer for AHCCCS. Working at AHCCCS was Anthony's first entry into government, which he began in 2017 as the Information Technology Manager. Prior to coming to work for AHCCCS, Anthony worked over 20 years in the financial services technology realm. He worked as a technician, an engineer, a lead, manager, and technical project manager. Anthony built his career on meeting business needs by making complex technology simple. He takes pride in getting to know the business and finding the technology that meets a need or improves on a current process. In the technology field, much like in business, you must always be looking to improve and evolve. Anthony's passion for technology has always driven him to keep at the forefront of the industry and to apply that knowledge to meet business needs. Health Equity is important to Anthony because he has personally seen those who have had health care access and those who have not and by trying to find ways to get everyone the health care access they should have, Anthony feels like he is making a positive impact in his community.
Michael Lipscomb joined AHCCCS in 2016 and currently serves as the Whole Person Care and Criminal Justice Administrator in the Division of Health Care Management. In this role, Michael is the agency lead for social determinants of health and criminal justice- focused initiatives and manages cross-agency collaborations to develop, operationalize, and evaluate new interventions addressing social risk factors. Michael holds a Bachelor's Degree in Criminal Justice Administration from Southern Illinois University and has 12 years' prior experience in the criminal justice field in Arizona.
Jakenna Lebsock is an Assistant Director in the Division of Health Care Management, focusing on clinical and operational aspects of Managed Care. Jakenna has a passion for data and continuous quality improvement as well as ensuring quality care for Arizona's most vulnerable populations. Jakenna grew up in a very rural/poor community in southeast Kansas and understands the impact of appropriate and representative access to care and services. Jakenna is a dedicated advocate for survivors of domestic violence, gender equality, and LGBTQ+ rights. Jakenna holds a Master's Degree in Public Administration from the University of Arizona.
Additional Committee Members
Division of Fee-For-Service Management (DFSM)
Rachel Hunter, Tribal ALTCS Administrator
Division of Member and Provider Services (DMPS)
Dareth Cox, Administrator, Office of Eligibility Compliance & Oversight
Robert Burke, Medical Eligibility Hearing Representative
Human Resources and Development (HRD)
Lavonne Rosales, HR Business Consultant
Office of Inspector General (OIG)
Robin Cole, Audit Manager
Division of Business & Finance (DBF)
Shannon Cogburn, Facilities Motor Pool Coordinator
---