Fight Stigma
May is Mental Health Awareness Month

With one in five Americans experiencing mental illness each year, Arizona is calling attention to the impact that mental health has on everyone's overall health and well-being. Joining with national and local organizations around the country, Arizona recognizes May as Mental Health Awareness Month, as proclaimed by the Honorable Doug Ducey, Governor of Arizona.
People with mental illnesses must often cope with the sting of social stigma in addition to their illness. Individuals with mental illnesses have been marginalized under the weight of negative attitudes and beliefs that cause others to fear them, avoid them, and shun them.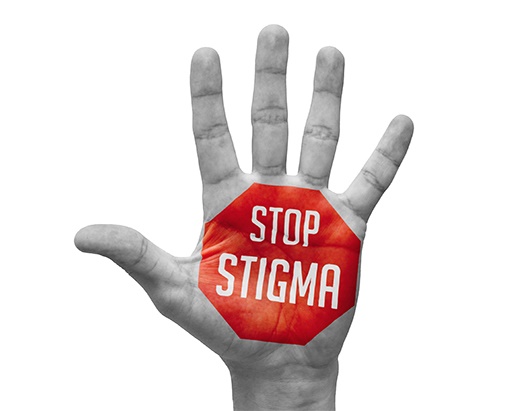 Why should we care?
Stigma shapes how we perceive mental illness and mental health. Who people interact or socialize with may be influenced by stigma. It may impact how businesses make hiring decisions or how landlords make rental decisions.
Negative public perceptions hamper access to housing, employment, and healthcare. This discrimination can seriously affect a person's willingness to seek or continue treatment for mental illness. Stigma erodes a person's self-esteem and sense of dignity so that shame prevents them from seeking help.
Who is affected by behavioral health disorders?
One in five Americans live with a mental health condition. It is not specific to gender, income, athletic ability, intelligence, or geographic area. Mental illness can affect anyone.
Mental Health: Everyone Has It!
Mental illness is a leading cause of disability in the United States. The mental health of all people is vital to everyone's overall health and well-being. Mental health conditions are not only common, they are treatable and often preventable. Persons of all ages, races, ethnicities, and socio-economic backgrounds may experience a mental illness in their lifetime.
You Can Help Fight Stigma
The words we use to describe mental health, mental illness, and treatment are critical to fighting—and ending stigma. By simply changing the words you use, you can help someone who may feel shame about seeking help for a mental illness. The right words show respect for the experience that someone else is living.
You Can Help Fight Stigma
Use person-first language that focuses on a person's humanity rather than a diagnosis. Instead of saying, "he is a schizophrenic" change the phrase to "he is living with schizophrenia" or "he is a person with a diagnosis of schizophrenia."
Know the facts about mental illness and substance use disorders.
Share what you've learned with others
Invite the Office of Individual and Family Affairs (OIFA) to hold an Arizona Dialogue for your organization, association, or faith community.
Here are other examples of person-first language:
USE PREFERRED LANGUAGE:
INSTEAD OF:
She is a person who receives help/treatment for mental health or substance use problems or a psychiatric disability.
She is a patient.
He is a person with a disability.
He is disabled/handicapped.
She is a child without disabilities.
She is normal.
He has a diagnosis of bipolar disorder or is living with bipolar disorder.
He is (a) bipolar.
She has a mental health problem or challenge.
She is mentally ill/emotionally disturbed/psycho/insane/lunatic.
He has a brain injury.
He is brain damaged.
He experiences symptoms of psychosis. He hears voices.
He is psychotic.
She has an intellectual disability.
She is mentally retarded.
He has autism.
He is autistic.
Is receiving mental health services.
Mental health patient/case.
Attempted suicide.
Unsuccessful suicide.
Died by suicide.
Committed suicide.
A student receiving special education services.
Special education student.
Person with substance use disorder; person experiencing alcohol/drug problem.
Addict, abuser, junkie.
Experiencing, or being treated for, or has a diagnosis of, or a history of, mental illness.
Suffering with, or a victim of, a mental illness.
Source: American Psychiatric Association
The AHCCCS Office of Individual and Family Affairs has more information about how you can reduce the stigma surrounding mental health. Contact OIFA at oifa@azahcccs.gov.