Support for Individuals Involved in the Justice System
As an important component of our Whole Person Care and Health Equity initiatives, AHCCCS has developed collaborative partnerships with a growing number of Arizona's justice system stakeholders. Our shared goals are to divert individuals from entering the justice system when appropriate and to provide efficient and cost effective health care resources in support of men, women, and children attempting to successfully transition out of the justice system.
A significant number of justice-involved individuals are in critical need of health care services/supports and may be eligible for assistance through AHCCCS. Available services may include help with physical health, behavioral health (e.g., mental health or substance use treatment), housing assistance, employment assistance, crisis services, as well as other supportive services.
AHCCCS encourages anyone currently involved in the Arizona legal or justice system (e.g., pending legal case or under probation or parole supervision) to explore the potential for Medicaid eligibility through our online application portal HEAplus (Health-e-Arizona Plus). The HEAplus portal offers an eligibility Screening Tool for Medical Assistance (also known as AHCCCS Health Insurance/Medicaid/Title XIX/XXI), Nutrition Assistance (SNAP), and Cash Assistance (TANF) which allows individuals and families to quickly check their eligibility and apply for all three federal programs in a single online application. Applicants may also apply by phone at 1-855-HEA-PLUS (1-855-432-7587), in person at a local Department of Economic Security (DES) Office, or through an authorized Community Partner-Assistor Organization.
Support for AHCCCS Members Who Become Incarcerated: Enrollment Suspension/Reinstatement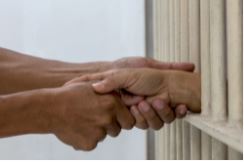 Federal law prohibits states from using Medicaid funding to pay for health care services for individuals who are incarcerated. Historically, state Medicaid agencies terminated benefits when members became incarcerated. This approach caused interruptions to coverage periods extending beyond the incarceration dates as it required a new application and processing time for the approval. During service interruption periods, state and local governments would then absorb the financial responsibility for uncompensated health care services to uninsured individuals.
In an effort to reduce the number of uninsured Arizonans and reduce disruptions to care for members who become incarcerated, AHCCCS launched an innovative... continue reading
Care Coordination for AHCCCS Members Releasing from Incarceration: Justice System Reach-In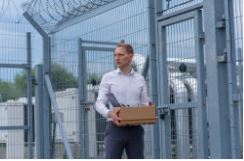 Arizona has the distinction of being the first state to create a mandatory Managed Care model, meaning that with the exception of the American Indian/Alaskan Native (AI/AN) population* all Medicaid members must be enrolled with one of AHCCCS' contracted Managed Care Organization (MCO) Health Plans.
AHCCCS health plans are contractually required to have Justice System Reach-In Care Coordination policies and processes in place to conduct pre-release care coordination activities for incarcerated members. The health plans are required to identify members with chronic and/or complex physical or behavioral health care needs, including... continue reading
Integration of Health Care Service Delivery: Targeted Investments Program - Justice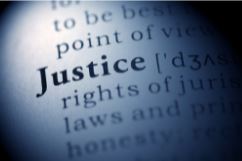 Through its Targeted Investments (TI) Program, AHCCCS supports participating providers in moving toward more integrated and coordinated care. The program aims to reduce fragmentation between physical and behavioral health providers, increase efficiencies in integrated service delivery, and improve health outcomes for targeted populations. The TI Program has incentivized requirements aimed at building the necessary infrastructure to enable an integrated and high-performing health care delivery system that enhances care coordination and improves health and financial outcomes. Targeted populations include adults and children with behavioral health needs who are at high risk for complex care... continue reading
Assistance for Incarcerated Individuals Not on Medicaid: Pre-Release & Hospitalized Inmate Applications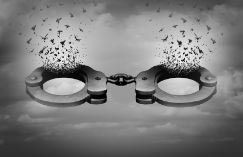 To assist incarcerated individuals who do not have Medicaid benefits, AHCCCS partners with the Arizona Department of Corrections, Rehabilitation, and Reentry (ADCRR) and a growing number of county government entities (e.g., jails, probation departments, public defenders) to submit expedited Medicaid applications on behalf of inmates prior to release. AHCCCS highly encourages all Arizona prisons, jails, and detention facilities to participate in Inmate Application processes and offers training and ongoing technical assistance. For additional information about participating in Inmate Application processes, please see Resources for Justice System Stakeholders. Continue reading
Resources for Justice System Stakeholders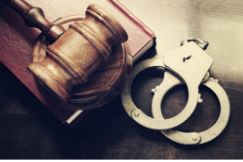 Quarterly Justice Transitions (QJT) Meetings: Each quarter, AHCCCS hosts a meeting to bring together justice system stakeholders statewide to provide updates and to discuss successes, best practices, and challenges associated with assisting the justice-involved population. All criminal justice system stakeholders, health care providers, AHCCCS health plans, and community based organizations with interest in assisting this population are encouraged to attend. For information on joining the meeting, please email Justice@azahcccs.gov.
Contact Information for MCO Justice System Liaisons: Justice system stakeholders may email Justice@azahcccs.gov for the contact information of the justice... continue reading